Logan is lost!
Lost Date
August 1st, 7:30pm
Wearing collar?
Yes
Wearing DocuPet tag?
Yes
Last seen at
118 Dalgleish Ave Kingston ON K7K 7E3
Last since on front step on 8/2. He will respond to Logan and loves treats (his favorite are temptations)! Logan also is black with a white chest and white belly
Map
Logan - Cat
| | |
| --- | --- |
| Tag | C051ENAN, GQLNT, AWNY4, K7LT58Q |
| Breed | Domestic Longhair |
Basic Information
| | |
| --- | --- |
| Colour | Black |
| Gender | Male |
| Spayed/Neutered | Yes |
| Microchip Number | -- |
| Approximate Age | 6 years old |
| Coat | Black with a spot of white under neck and on his belly by hind paws. |
| Pet Biography | Logan likes to be outside in summer only, does not like snow and will not go out if he can see any snow. |
Owner Information
Owner Name
Gil Pierog
Phone Number
(613) 545-3773
Cell Phone Number
(613) 331-0156
Home Address
118 Dalgleish Ave
Kingston ON K7K 7E3
Pet Care Information
| | |
| --- | --- |
| Temperaments | Very friendly but does not like to be picked-up. |
| Friendly with People | Yes |
| Friendly with Children | Yes |
| Friendly with Cats | Yes |
| Primarily Outdoors | Yes |
| Feeding Schedule and Amount | Logan is fed in the morning dry food with a bowl of water. He is then fed around6/7PM same dry food again. He is given some treats (Temptations) five to ten pieces around 10PM. He always has a bowl of water near his food dish. There is also a bowl of water in the master bedroom as he sleeps on the bed at night and sometimes wakes up and wants a drink. |
| Permissible Foods | Temptations as a treat no more than 10 a day usually a little less. |
| Exercise Requirements | Logan has some play toys and a tunnel he hids in from his buddy Patches the older female cat. When the weather is good he likes to go outside and run around in the backyard. He stays very close to home and will scratch on the patio or front door when he wants in or he will cry which is very loud. |
| Other Care Instructions for my Pet | Logan loves to get brushed with his wire brush but does not like his belly rubbed as he will start to nip and kick with his hind legs. |
Medical Information
Veterinarian
Barriefield Animal Hospital

(613) 544-7387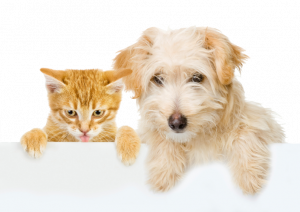 Are you A Pet Owner?
License your pet with the City of Kingston and get:
Tags that help all pets by supporting local animal welfare initiatives
Access to an online pet account
Free Lost Pet Program