Last Seen: K&P Rail Trail, Kingston, ON K7M 3M3, Canada
Lost: May 2 9:00 AM

Last Seen: K&P Rail Trail, Kingston, ON K7M 3M3, Canada
Lost: May 2 9:00 AM

$25 Gift Voucher
Receive a $25 gift voucher!

Ren's Pets
Regular Price $25

Description
When you license your pet Ren's Pets will provide each licensed pet with a $25.00 voucher to be redeemed in-store or online. This voucher will be included in your mailed licensing package.
Restrictions
Please Note: -DocuPet, your municipality, and Ren's Pets will not be responsible for lost or stolen vouchers -DocuPet is providing vouchers on behalf of Ren's Pets and expressly disclaim any representations regarding the content or accuracy of materials on the voucher -The voucher is redeemable only for goods sold by Ren's Pets (no cash value) -Ren's Pets, not your municipality or DocuPet, is solely responsible for the redemption of the voucher -DocuPet may, at any time, stop providing promotional vouchers in relation to pet licences. Terms and Conditions: -Voucher can be redeemed at any Ren's Pets location or at renspets.com -Both printed pieces must be presented to Ren's cashier at time of purchase in-store - Online code must be used at check-out when redeeming at renspets.com -Customer must sign up for Ren's Rewards Program to validate voucher -$25.00 amount must be used in full when presented, as there will be no residual value -In-store vouchers can only be used once per pet, per purchase transaction receipt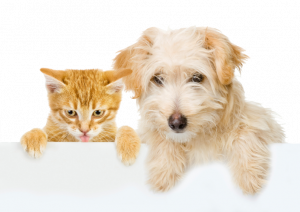 Are you A Pet Owner?
License your pet with the City of Kingston and get:
Tags that help all pets by supporting local animal welfare initiatives
Access to an online pet account
Free Lost Pet Program